To mark the 10th anniversary of Garage Museum in Moscow, Fragmented poetically highlights details of the Soviet modernist café that was redesigned by Rem Koolhaas and his OMA studio.

Being surrounded by staged pictures on social media platforms, art lovers consume numerous fragmented images of urban identity every day. This constant interaction with images leaves little space for the imagination. In Fragmented, six dancers transport the two-dimensional aesthetics of pictorial self-representation into the museum space. Sometimes their bodies fall and leave a trace of what might have happened before. Other times motionless bodies melt into the spectacular architecture of the Museum, hinting at how they might look in motion. Architectural elements disrupt the unity of the dynamic picture, becoming a mask for the performers and fragmenting their figures. Their absence makes them present. And the series of transitional spaces, which do not usually attract museum visitors—corridors, corner rooms, walls, gaps between columns—becomes a trigger for the viewer's imagination.

Viewers are invited to move freely through the exhibition and public spaces. Fragmented is a commissioned artwork developed for Garage Museum in collaboration with local performers.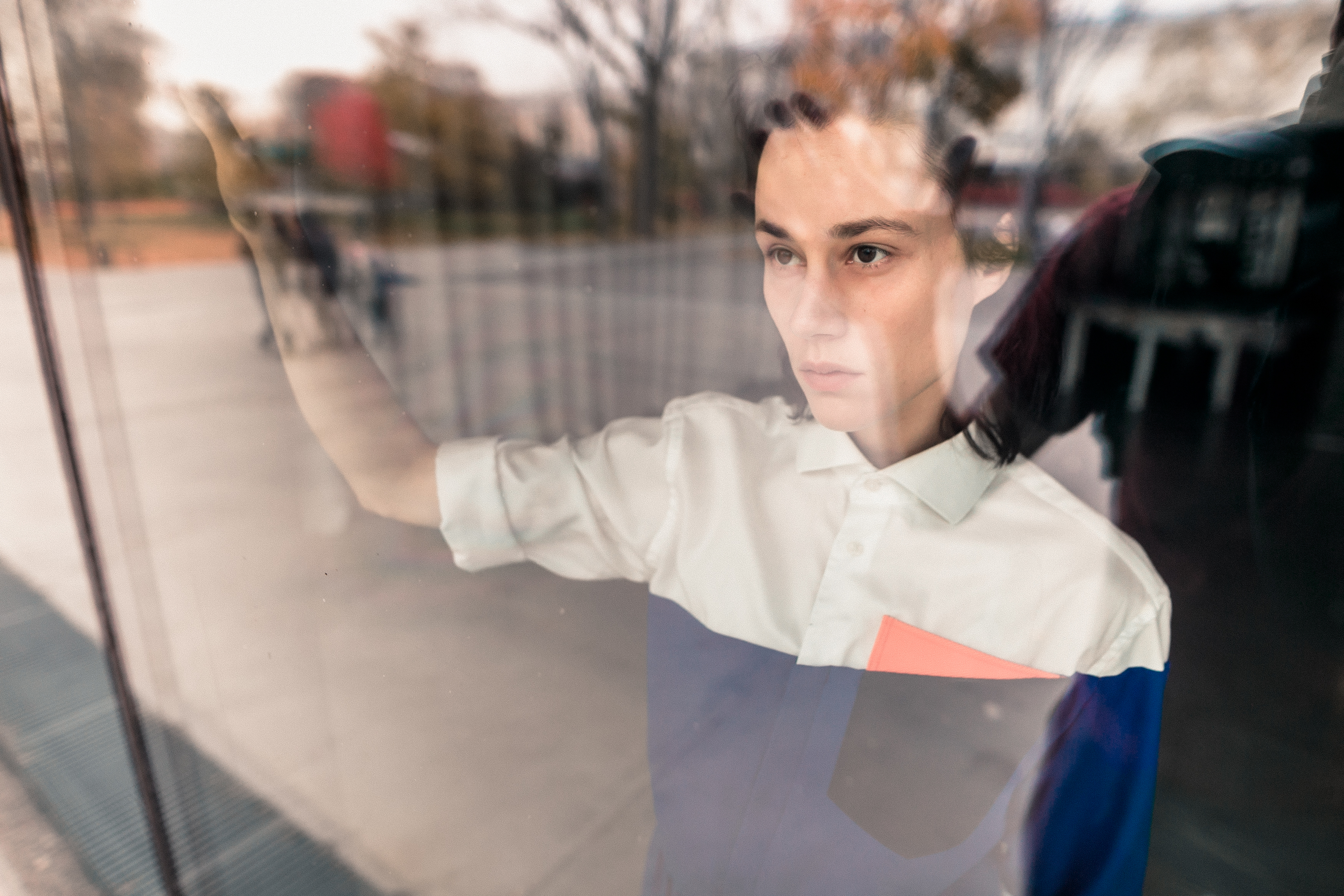 team

Anna Anderegg — concept and choreography
Laura Keil, Laureline Richard — creation and performance
Konstantine Chelkaev, Anna Kravchenko, Anastasia Tolchneva, Anton Vdovichenko — performance
Marco Barotti — sound design
Johanna Hilari — dramaturgy
Antoniya Ivanova — costume design
Anastasia Mityushina — project curator
Ekaterina Arkhipova, Olga Komalova — production
Nadine Becker — management

This work was supported by ProHelvetia