ALONE TOGETHER (2021)
13th Gwangju Biennale Swiss Pavilion Project

Performance (Trailer)





In ALONE TOGETHER, four women invite the public to reflect on digital connectivity, online empathy, attention, isolation and absence in a multi-layered narrative.

While the eyes of the performers linger through the digital windows on the happenings of the world, the viewers watch their disconnected bodies as they stare at their screens and gradually transform into hybrid living sculptures serving and glorifying the technological devices.

ALONE TOGETHER investigates the distraction with technology, consumerism and celebrity culture through a body of work that consists of a performance and a film. The performance takes place in an abstract space and a complex five-hour looped time structure. The performed actions are building a network space through which the audience can wander freely.

This work was comissioned for the Swiss Pavilion at the Gwangju Biennale, one of the most important contemporary art exhibitions in Asia. Co-organised by Kunsthaus Pasquart (Biel/CH) and the Eunam Museum of Art (Gwangju/KR), the pavilion presented ALONE TOGETHER, a performative piece and film installation, by ANNA ANDEREGG and her team of European and South Korean artists.



Co-organisers

Kunsthaus Pasquart

Eunam Museum of Arts

Partner

Embassy of Switzerland in the Republic of Korea

Co-Producers HeK

Bildstörung

POISON GmbH

Sponsors

Swiss Fund Korea

Arts Council Korea

City of Biel

Canton Bern

City of Detmold

Stanley Thomas Johnson Foundation

Ernst Göhner Foundation

Lufthansa

Pro Helvetia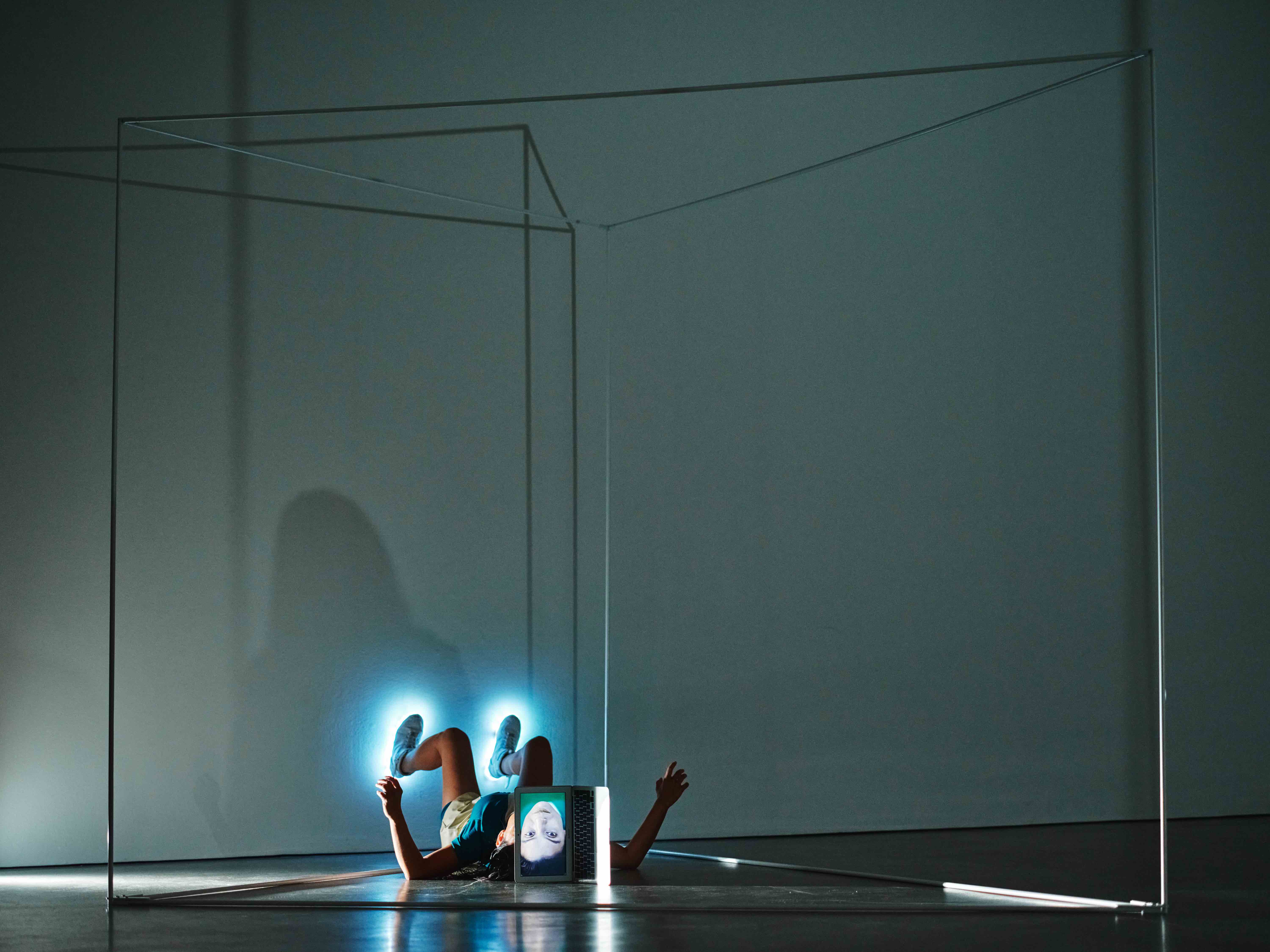 Film 'ALONE TOGETHER' (2021)







Research (2020)



What does it mean for a society to be in a constant fragmented state of consciousness? How do our bodies evolve and endure in a state of physical isolation and permanent digital connection? What does it do to us when we are all almost permanently absent - in digital worlds?